EDIT MAIN
Welcome to the Lawton Public Schools
Weather Page:
Active Alerts:
Forecast: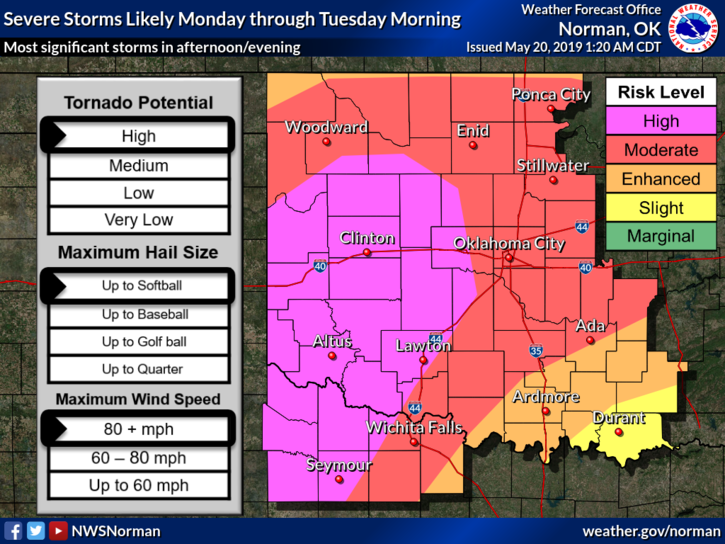 We currently expect hail to be the initial risk early in the morning, mainly across western Oklahoma. The tornado risk will increase rapidly in the afternoon across western north Texas and western Oklahoma, and spread into central portions of Oklahoma by evening. Damaging winds and flooding should be the primary threats overnight Monday night through Tuesday morning across central and eastern Oklahoma.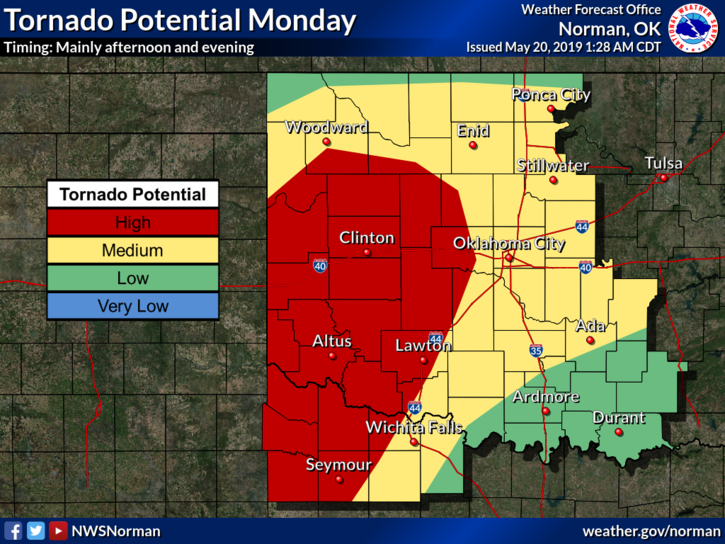 The tornado risk will increase rapidly across western Oklahoma and western north Texas in the afternoon, then continue into the evening as storms spread slowly east into central Oklahoma. Tornado risk should diminish slowly overnight.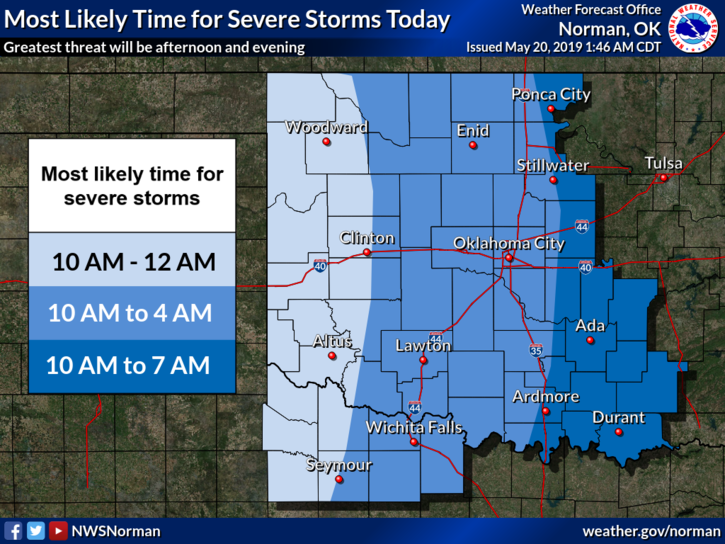 Timing of today/tonight's storms is complex. Initial storms (hail main threat) will form almost anywhere in this area mid to late morning. The greatest risk of supercell storms (tornadoes, hail, wind) will be afternoon and evening. Overnight, storms will merge into a cluster and shift east (wind and flooding main threats), ending from west to east during the night.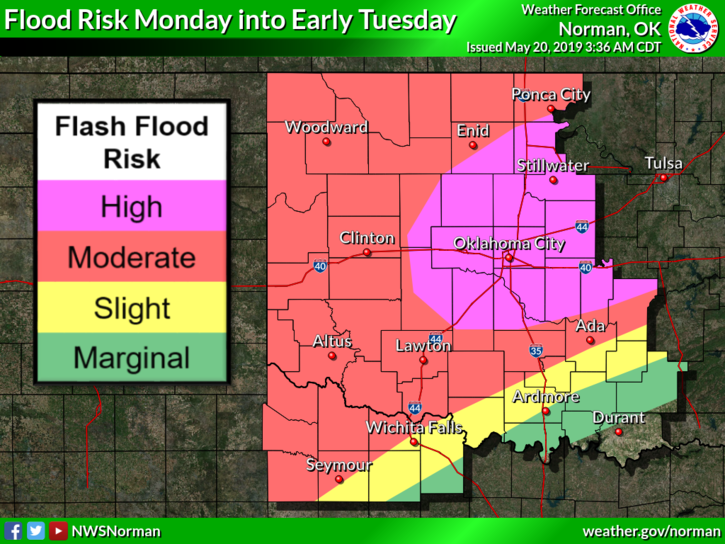 n already-wet ground and torrential rain expected from numerous thunderstorms today and tonight will lead to a high risk of flooding in parts of central and northern Oklahoma, with somewhat lower risks elsewhere.
Links:
National Weather 7-day Forecast for Lawton/Ft. Sill
Oklahoma Mesonet Site for Comanche Co.
Winter Storm Safety Tips and Resources
Thunderstorms, Tornadoes, Lightning - Preparedness Guide
Videos: